Back to Blog
NIF
Renting an Apartment in Portugal – Your Ultimate Guide
Updated: August 29, 2023 | Thiago Marinho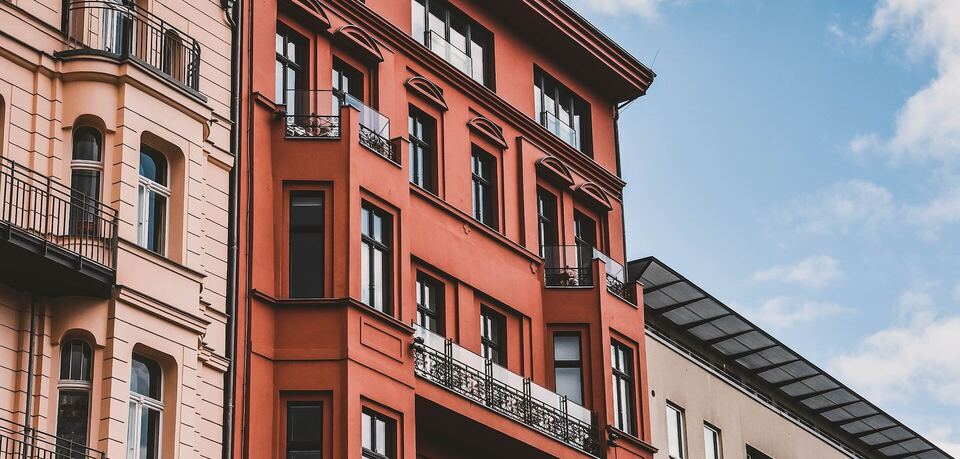 Renting an apartment in Portugal can be a sensible option when you first move to the country. It gives you a chance to explore one of Europe's sunniest countries, including its vibrant and eclectic culture, and get to know its charming cities, towns, and villages. Whether you're renting somewhere in the bustling streets of Lisbon or in the coastal tranquility of the Algarve, Portugal's rental market has something for everyone.
In our comprehensive guide below you'll find out everything you need to know about renting an apartment in Europe's western gem, be it through real estate agencies or privately. Whether you're after short-term rentals or long-term accommodation, becoming a tenant needn't be stressful.
We'll take you through getting your Portuguese tax number, the ins and outs of the rental contract, average rental costs in specific areas, how to set up your utility contracts, what you can expect from landlords, and much more.
Renting in Portugal: An Overview
Although some expats may prefer to rent houses, renting an apartment is a good option to get acclimatized to a new country.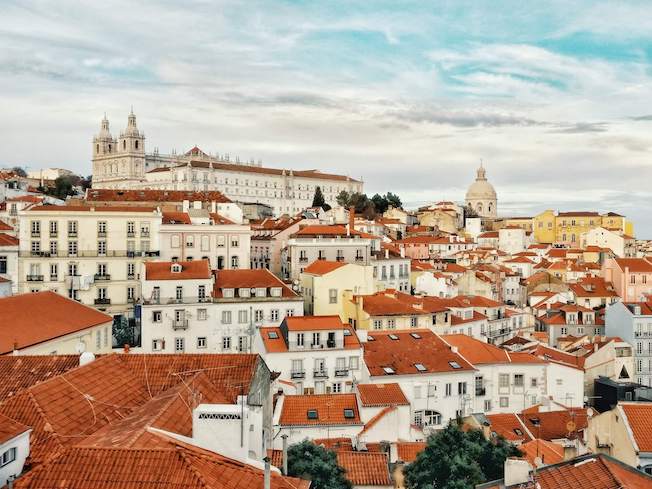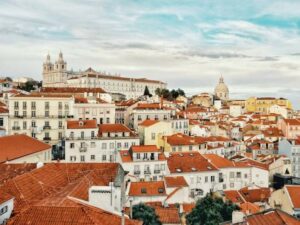 Many apartments in Portugal combine traditional architecture with modern amenities, providing a unique living experience. Whether you're seeking a charming historic flat with intricate tiles or a sleek contemporary apartment with stunning sea views, the choices are endless.
Major cities, such as Lisbon, Porto, Braga, or the cities of the Algarve, each have something else to offer, although city centers are usually more pricey than property on the outskirts of town. Generally speaking, Portugal is less expensive than many other European countries, including rental property.
Portugal's rental market is influenced by tourism, so short-term and vacation rentals are common, especially in popular tourist areas. Renting long-term, however, provides an immersive way to integrate into Portuguese culture, connect with locals, and savor the country's remarkable cuisine, vibrant festivals, and warm hospitality.
As with every place, there are plus points and drawbacks, so before making a decision, you may also want to consult our article Living in Portugal: Pros and Cons.
What You Need to Rent in Portugal
Renting as an expat typically requires a few key steps. First, you'll need a valid passport or identity card. A Portuguese tax identification number (NIF) and setting up a bank account are essential for official transactions (more on this below). To secure a rental, a work contract or proof of income might be necessary to demonstrate your financial stability.
Getting your NIF number
This unique number is crucial for various financial and legal transactions in Portugal, such as rent, employment, and tax obligations. You'll need this regardless of whether you're staying in Portugal for a short time or are looking to get permanent residence.
Getting a NIF number (Número de Identificação Fiscal) is a straightforward process. If you're already in Portugal, visit the nearest Finanças (tax office) or Loja do Cidadão (citizen's shop) with your passport or identity card, proof of address, and a reason for needing the NIF (e.g., work, study, rental).
Fill out the necessary forms and submit the required documents. You may receive your NIF immediately or within a few days, depending on the office's processing time.
However, you don't have to be in Portugal to get your NIF number, and you can also ask an agent to do it for you. Here at GetNIF, you simply place the order for your NIF on our website, submit your documents and give us power of attorney to act on your behalf. We then process your request with the Portuguese tax office, and you'll receive your NIF, login, and password to the NIF portal.
Setting up a bank account
To take part in any business transactions, receive payments, or pay bills in Portugal, you need to set up a bank account. This should be a priority after getting your NIF. Opening a bank account in Portugal can be very paperwork-intensive, so help is at hand.
GetNIF simplifies the process of setting up a bank account, no matter if it's an individual or joint account. Our fee for opening a Portuguese bank account includes signature certification by a specialized Portuguese law firm, meaning you don't have to worry about a thing.
Popular Places to Rent Accommodation in Portugal
Metropolitan gems like Lisbon and Porto, along with the southern charm of the Algarve, are favored destinations among expats. Here's a quick overview of the four most sought-after cities and areas to rent an apartment in Portugal.

Lisbon
Renting in Lisbon is a fantastic way to explore Portugal's capital city before either moving to another place in Portugal or considering buying real estate there. From Alfama's historic narrow streets to the futuristic Parque das Naõoes, the city offers diverse neighborhoods to call home.
Lisbon is on the pricier side of Portugal, and that also applies to property prices. Generally speaking, your average rent is between €900 and €1,800 per month for a one-bedroom apartment and between €1,400 to €3,500 per month for a three-bedroom apartment.
Porto
Porto, located by the Douro River, is a historic and beautiful city in the north of Portugal.
Home of the famous Port wine, apartments in Porto range from cozy Ribeira dwellings to sleek Foz retreats, all reflecting the city's blend of tradition and innovation.
The average rental price for a one-bedroom apartment in Porto is between €700 and €1,200 per month and between €1,000 to €2,500 per month for a three-bedroom apartment.
Braga
Nestled in Portugal's north, Braga offers a blend of historical richness and modern vibrancy. From the medieval streets to the impressive Bom Jesus do Monte sanctuary, the city captivates locals and expats from all over the world.
Apartments in Braga are more affordable than in Lisbon and Porto. You'll pay between €600 and €850 per month for a one-bedroom apartment and between €850 to €1,450 per month for a three-bedroom apartment.
The Algarve
This sun-kissed coastal region in Portugal offers a serene escape. From golden beaches to charming villages, the Algarve captivates with its natural beauty. The south of Portugal and its beautiful cities are more expensive than the north, but you'll be able to find some affordable places here, too.
Generally, rental prices for a one-bedroom apartment are between €600 and €1,500 per month, and a three-bedroom apartment will cost between €1,000 to €3,500 per month.
Types of Apartments to Rent in Portugal
Portugal offers a diverse array of apartments that caters to various preferences and needs.
Traditional apartments: These charming units are often found in older neighborhoods. They showcase the country's architectural heritage with features like azulejo tiles, wooden shutters, and balconies.
Modern apartments: Portugal's urban centers boasts sleek, modern housing that caters to contemporary living. These properties often come with amenities like elevators, air conditioning, parking, and efficient layouts.
Luxury apartments: Exclusive neighborhoods in major cities offer upscale real estate with premium finishes, spacious layouts, and access to amenities such as gyms, pools, and concierge services.
Beachside apartments: Along the coast, you'll find apartments perfect for enjoying Portugal's stunning beaches. These units often offer balconies or terraces to soak in the ocean views.
Rural apartments: In smaller towns and countryside locations, charming rural homes present a quieter lifestyle with access to nature.
Terminology
Typically, Portuguese property is categorized by the number of bedrooms. For example, a T0 apartment is a studio apartment, T1 indicates a one-bedroom apartment, while T2 means two bedrooms, etc.
Furnished apartments
Many places in Portugal come already furnished, which can be helpful if you only stay for a shorter period or if you're a digital nomad who's looking to move around Portugal.
Unfurnished apartments
An unfurnished apartment in Portugal offers a blank canvas to personalize your new living space. Remember to factor in furniture costs and enjoy the flexibility of making the space uniquely yours.
Portugal vacation rentals
Portugal has plenty of holiday rentals on offer. Those properties are furnished and have a fully equipped kitchen. What's more, utilities are included in the rental price.
Finding a Place to Rent in Portugal
Finding your ideal apartment in Portugal is easy with the help of the Internet, although some expats may prefer a more personal and tailored approach. Property agents and agencies specializing in expat rentals can be useful for those who prefer a stress-free process of renting in Portugal.
Online portals
With the help of an abundance of online portals such as Idealista, or Housing Anywhere, you can browse a variety of properties and filter your search to find a place that covers your needs as well as your price range. Both websites feature short and long-term leases, but if you're after a short-term or vacation rental, then Airbnb may be your first port of call.
You may also want to check local Facebook groups as you may find a better deal and lower rent prices there.
Property agents
You may find the process of finding the right home in a foreign country overwhelming, especially if you're not fluent in Portuguese and unfamiliar with rental contracts. Most agencies know English, which is useful as they can guide you every step of the way, be it finding the ideal place, viewing the property, to negotiating the rent on your behalf.
A good property agent will also liaise between tenants and landlords after the contract has been signed. If there are problems down the line, such as unforeseen rent increases, your agent can act on your behalf.
Agencies specialized in expat rentals
Some agencies specialize in expat leases, which can be useful to ensure you understand the contract, pay the correct deposit, and get set up with paying your rent and utility bills. As with other agents, expat agencies can be of help further down the line.
Flatshares
Opting for a flatshare is an excellent choice for individuals with budget constraints who don't want to lease an entire apartment or house independently. Sharing a flat means having a private bedroom while sharing all other facilities, such as the kitchen, living room, and bathroom, as well as the utility bills, with other occupants.
How to Rent Property in Portugal
Renting through real estate agencies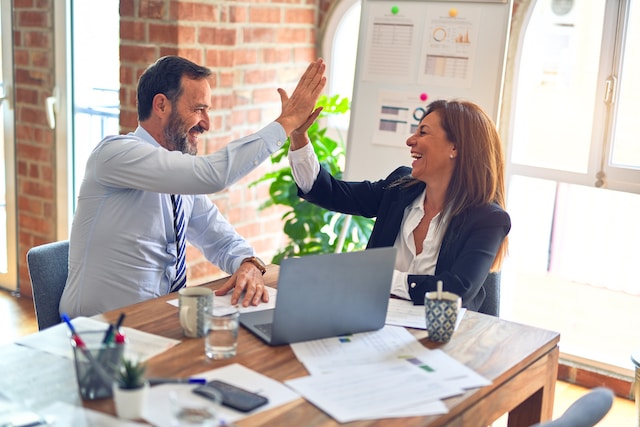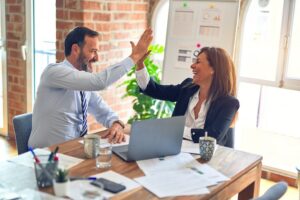 Most landlords list their properties through a property agency that handles all the paperwork and contracts for them. Because Portugal's rental market is quite competitive, once you have found a property that you like, it's best to contact the property agent as soon as possible and register your interest.
Once you've been approved as the new tenant, you'll need to sign the lease agreement. For this, you need to provide a valid form of ID, your NIF number, and your bank account details. You may also need to show the following documents:
Bank statements
Tax returns
Proof of current employment
If you're a student who is not employed, your parents or a guardian will have to act as your financial guarantor (fiador).
Renting directly through a private landlord
Some landlords rent their houses privately, without the agent as a middleman. You can expect the same procedure as when renting through an agency, submitting the same documents as mentioned above.
Although you may save some money and can negotiate with a landlord directly, be mindful that some landlords don't speak English, so either enlist the help of a native or consider renting through an agency until your Portuguese has improved.
Rental Costs in Portugal
When renting an apartment in Portugal, rent isn't the only cost you need to cover.
Monthly rent
Your rent depends on the size and the number of bedrooms of your place, its location, condition, and amenities such as air conditioning and laundry facilities. In most cases, the monthly rent doesn't include utilities. However, some listings do integrate these costs; if that's your preference, be on the lookout for "despesas incluídas" in the listing's description.
Normally, rent is settled through bank transfers, although some landlords might request cash payments. Failure to adhere to the rental agreement and missing payments could make you responsible for compensating the landlord financially, potentially leading to eviction.
Rental deposit
Once the lease agreement has been successfully completed and signed, you'll be required to make an upfront payment (referred to as renda antecipada), a sum agreed upon with the landlord. Typically, this is around three months' rent upfront. In addition, most landlords might request an additional financial commitment in the form of a security deposit (known as caução).
Of course, if there are no complications or damages and you fulfill your contract obligations, both deposits will be returned once your tenancy is terminated.
Agency and administration fees
As the tenant, you're not responsible for agency or administration fees. Of course, if you have hired an agent or have been using an expat agency to help find accommodation for you, then you're responsible for their fees.
Utility costs
As mentioned previously, tenants have to cover the cost of all utilities, such as gas, electricity, and water. Usually, one company manages both gas and electricity services, while a different company handles water supply. You'll also cover the cost of your chosen Internet provider and any TV packages you may use.
In some cases, the landlord will have existing arrangements with utility providers. If that's the case, all you need to do is request a change of ownership (mudança de titularidade). However, if there are no pre-existing arrangements, you will need to arrange for utility services on your own.
It's also worth noting that many apartments and houses are not well insulated, so winters can get cold inside. You may want to check with the landlord and ask for a heater if there isn't one.
Rest assured that the above does not apply to vacation rentals when rental costs are all-inclusive.
The Rental Contract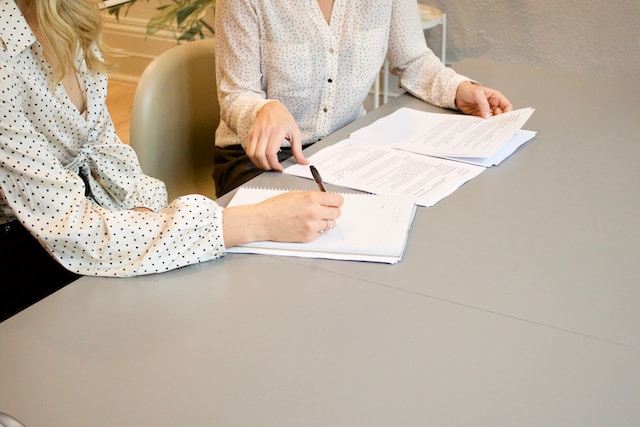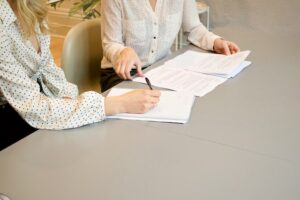 When renting in Portugal, you'll come across fixed-term contracts (contrato com prazo certo) and indefinite-term contracts (contrato por duração indeterminada) or an open-ended contract. Most rental agreements typically are one-year contracts.
A standard contract should include the following:
Names and identification of all parties involved
Address of the property
Rent per month and its due date
Contract duration
Once the agreement is signed, it is advisable for both the landlord and tenant to retain a copy for future reference.
Tenant rights and obligations
Make sure you know your rights and duties as a tenant before you enter into a contract to avoid any surprises down the line. Portuguese rental contracts automatically extend unless ended by either party. Occupants are required to give at least a two-month notice before moving out.
Though minor alterations to the property are usually allowed, it's recommended to carefully review the agreement or consult with the property owner. In cases of property damage, the landlord can withhold the security deposit once the lease term ends.
If you're thinking of subletting your apartment, know that this is usually not allowed unless specified in the contract and approved by the landlord. Additionally, according to Decree-Law no. 47344 article 1062, sub-tenants cannot be charged more than 20 percent of the original amount of rent.
Where to go in the event of a dispute
In the unlikely event of a conflict between landlord and tenant that cannot be resolved by either party, there is help from a third party. The Associação dos Inquilinos e Condóminos do Norte de Portugal is prepared to offer advice and guidance to help resolve disputes. Similarly, people renting in Lisbon can seek support from the Centro de Apoio do Novo Regime de Arrendamento Urbano (NRAU).
Note that Portuguese law is designed to safeguard and provide direction to both parties in the event of issues. Law no. 13/2019 outlines measures that can be taken in case of disputes to ensure the protection of those in vulnerable positions. If legal representation is required but not financially feasible, legal aid can be accessed through the Social Security system.
Moving in and Moving out
After the contract has been signed and you've completed the deposit process, you can proceed to move into your new residence on a mutually agreed-upon date. To ensure a seamless transition, we recommend reaching out to the utility providers in advance, as the switching process might take a few days.
In the case of renting a furnished apartment, your landlord might provide you with an inventory. It's advisable to thoroughly examine this list upon your arrival and take note of any discrepancies or damages. Promptly bring these issues to the attention of the landlord or the agency.
If you intend to vacate the premises before the lease term concludes, it's crucial to get in touch with the letting agent or landlord at your earliest convenience. A notice period of at least two months is typically expected. Once the departure date is finalized, the landlord or agency will coordinate a property inspection to assess its condition. Assuming there are no inconsistencies or damages, you can anticipate the return of your full damage deposit.
Renting out Your Home in Portugal
Renting your property can be a profitable avenue for generating income. Utilizing online platforms to advertise and manage bookings can greatly help the process. It might be useful to employ a property manager, especially if you're not used to letting property in Portugal. You may also want to familiarise yourself with Income Tax, as additional income may be subject to fees.
If you mainly rent to tourists, the obligation of paying a tourist tax arises. However, this charge can be passed on to the visitors. For those opting to lease their property to long-term tenants, the following responsibilities apply:
If an agent handles your lettings, you'll need to pay an agency fee.
Stamp duty (imposto de selo) is also part of your payable fees, usually around 10 percent of the rent's value.
Municipal Property Tax (IMI) is another financial commitment. This annual payment ranges from 0.3 percent to 0.8 percent of the assessed tax asset value.
You'll have to pay tax on rental income. The rate for this tax falls within the range of 10 percent to 28 percent, depending on the duration of the lease agreement.
Tips for Renters in Portugal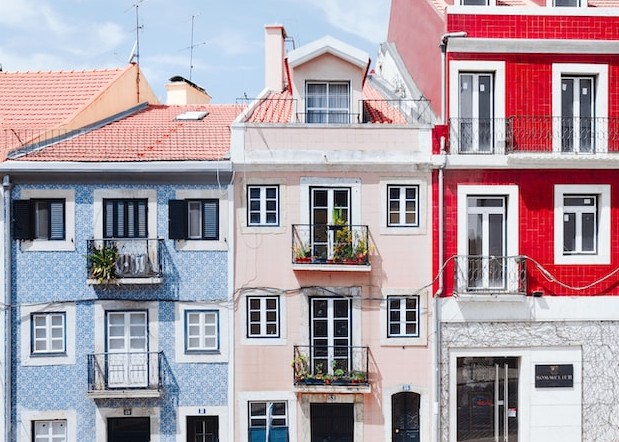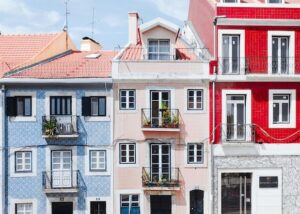 Renting an apartment can be a wonderful experience, and here are some tips to ensure this is the case:
View the property and sign a contract before you make any payments.
Ensure you receive an inventory. If not, ask the landlord to provide one and take photos when you move in.
Ask the landlord to make repairs before you move in.
Make sure you understand any contract-included fees.
Be aware of smoking and pet policies before moving in.
Ask the agency or landlord to show you the fusebox and any other idiosyncrasies the apartment may hold.
Take your meter reading as soon as you move in so you don't overpay on your utility bills.
Frequently Asked Questions about Renting in Portugal
How much is it to rent an apartment in Portugal?
Renting an apartment in Portugal varies widely based on factors like location, property type, and size. Major cities like Lisbon or Porto, as well as some cities in the Algarve, are more expensive than small villages or northern towns.
Can foreigners rent property in Portugal?
Yes, absolutely. The country has an open rental market, and there are no specific restrictions preventing non-residents from leasing property. However, certain documentation, such as your NIF number and procedures, might be required.
Is it easy to rent an apartment in Portugal?
Renting an apartment in Portugal is generally straightforward. Availability varies by location and demand, but with proper documentation and understanding of the process, finding and securing a place to live can be relatively easy for most expats.
Where is the cheapest rental area in Portugal?
The Alentejo region is known for having some of the most affordable areas to rent. Cities like Évora and Beja offer relatively lower rental costs compared to major urban centers like Lisbon or Porto.
---