Back to Blog
NIF
How to Open a Bank Account in Portugal
Updated: August 18, 2023 | Natalia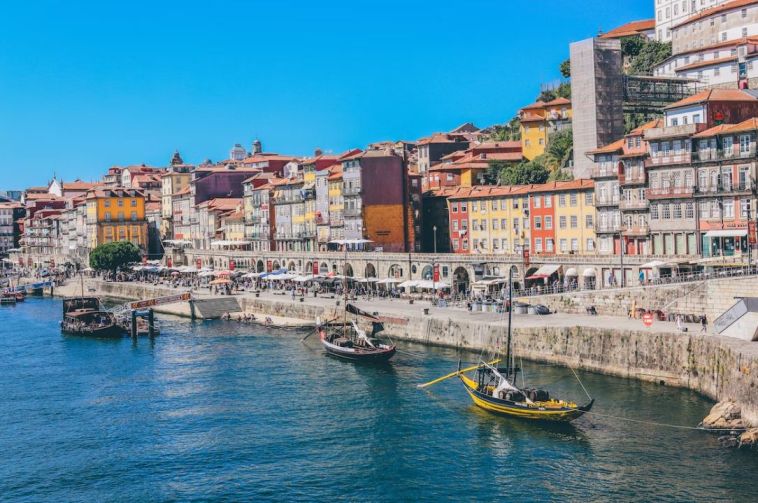 Opening a bank account can come with its challenges, but it offers significant benefits to expats living or working in Portugal. A Portuguese bank account can simplify paying bills, receiving your salary, and even going to the shop, as many Portuguese shops only take Portuguese bank cards.
This blog post will take you through the entire process of opening a bank account in Portugal.
Before Opening an Account
You can move to Portugal before opening a Portuguese bank account, as long as you have an international bank card such as a Visa or Mastercard. You can still manage your money and conduct financial activities from an overseas account, but you might be charged fees and run into some difficulties with transfer delays and being able to pay for goods with your card in local shops and restaurants.
As a result, we would recommend setting up a bank account in Portugal as soon as possible or before you even relocate here. It will make the move considerably smoother and provide you with easy access to your money.
Here are some ways to set up a Portuguese bank account from abroad:
Open a non-resident account: You can open an account in Portugal before moving there and convert it to a complete resident account later.
Choose a foreign bank with locations in both your country and Portugal: You can create an account in your country before moving and update your account address after moving to Portugal.
Open an online bank account. You can do this from any country.
You cannot open a bank account in Portugal without a NIF, also known as a Portuguese Tax Identification Number or the número de identificação fiscal. The most common course of action taken by savvy expats looking to move to Portugal is getting a NIF (Portuguese tax number) and opening an account with that NIF before they move to Portugal.
You can get a NIF online through a fiscal representative in Portugal. A NIF is required for all official business activity, financial transactions, and legal contracts in Portugal. We can help you get a NIF online and open a Portuguese bank account. Simply fill out an online form to get your NIF, and then once you have a NIF, you can contact us, and we'll help you set up an account with a leading Portuguese bank.
Getting a NIF number and opening a bank account are the two procedures prospective Portuguese Golden Visa candidates are required to take. D7 Visa holders must also get a NIF.
See: The Portugal D7 Visa: 2023 Step-By-Step Guide.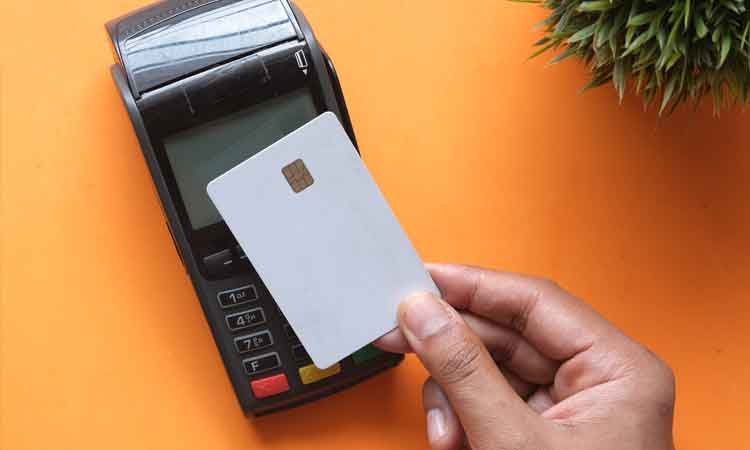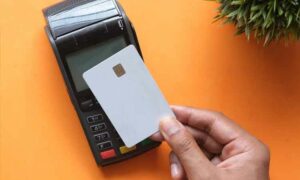 Required Documents
While some Portuguese banks allow you to open an account online, most banks require you to visit a branch in person.
The required documents to open a bank account in Portugal vary depending on the bank and type of account you choose, but as a general rule, in the process of opening an account, banks will ask for your:
NIF number
Proof of identification (valid passport)
Proof of address: A recent utility bill or letter you've received in the previous three months with your name and address clearly stated. If you're opening a non-resident bank account, have proof of your foreign address.
Proof of income or employment: A recent employment letter or a payslip. You can still register an account if you have evidence of registration with the Portuguese employment center – Centro de Emprego – or a work contract assurance but are not currently employed.
Portuguese or international phone number to send SMS activation codes.
Note that a deposit of €250 to €300 in cash is the minimum deposit typically requested for new accounts, although this amount may vary from bank to bank.
How do I open a bank account in Portugal?
After gathering the necessary documents, you need to select the bank that suits your needs. We advise you to research the banks in Portugal we've listed below.
Online and digital banking in Portugal is typically used by foreigners, travelers, and digital nomads who only partially reside in the country. Remember that anyone, resident or not, can open a bank account online in Portugal.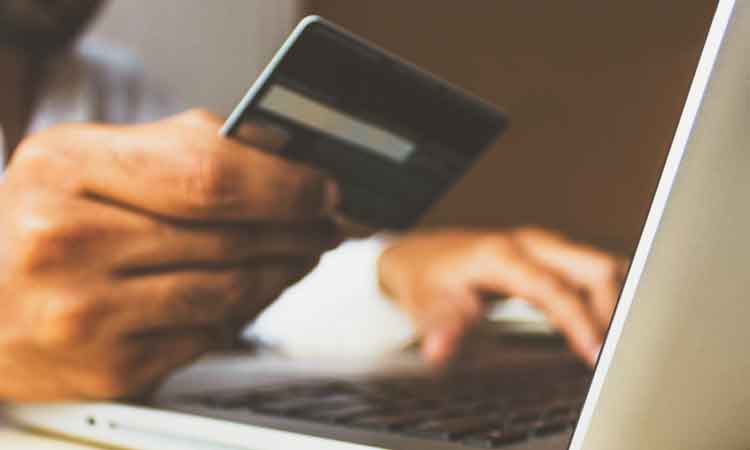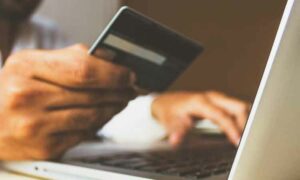 What can I do with a bank account in Portugal?
Portuguese banks provide a wide range of services for personal and business accounts. Common services include:
Checking accounts
Current account
Mortgages
Loans and overdrafts
Insurance
Savings account
Joint account
Mobile banking
Digital and online banking
Expat services
Debit card and credit card services
Business banking
Trading services
You can access banking services through face-to-face branch visits, bank websites, or mobile banking. When you open a bank account in Portugal online, you can use online banking services to manage transactions and payments. If you open a current account, your bank will send a debit card and corresponding PIN to you.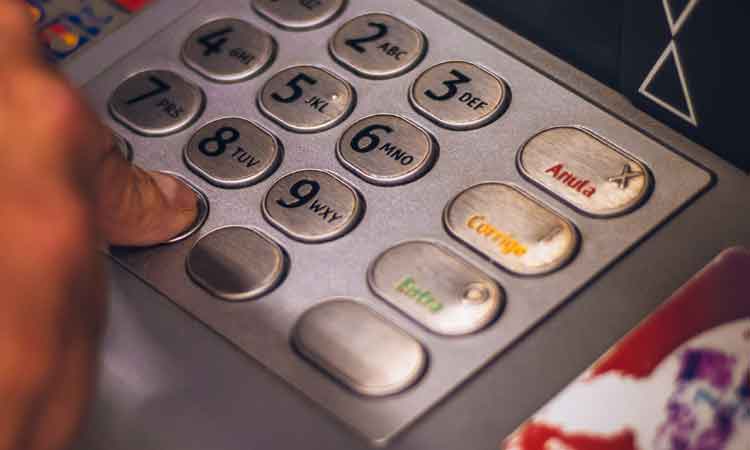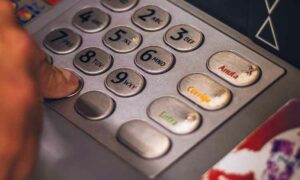 Portuguese bank account online
A huge benefit of online and mobile banking is that you always have access to your account. All you have to do is download the bank's app to your phone to access a mobile banking account. Some of Portugal's largest banks like Millenium BCP have in-app features allowing you to link your bank accounts, making international money transfers to your online banking account easier through an interbank network system.
Most traditional Portuguese banks have online accounts features with corresponding banking apps, letting you access your money and bank statement in just a few minutes.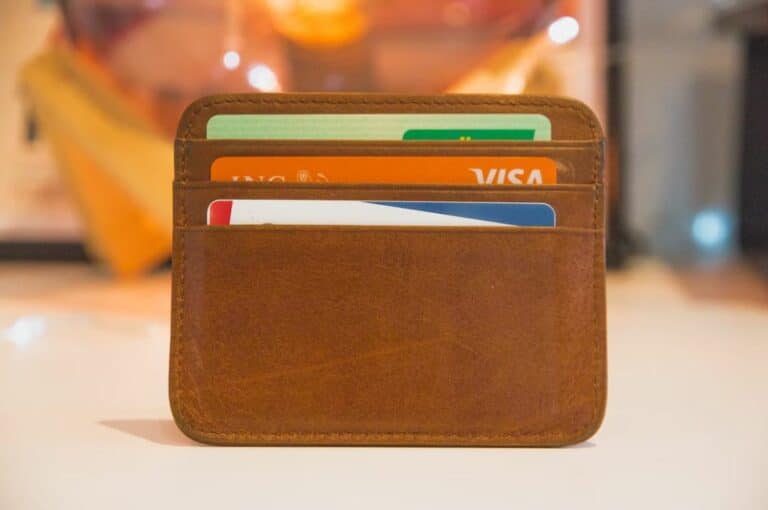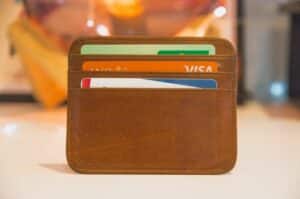 Banks in Portugal
Portugal has an excellent banking system, which includes Multibanco, one of the most cutting-edge interbank networks in the world. Multibanco has over 12,000 ATMs, allowing you to withdraw money for free from any of your bank accounts.
Portugal has more than 150 banks, including:
Private national banks
Savings banks
Public retail banks
International banks
Investment banks
Regional cooperative banks
Most Portuguese banks belong to the Portuguese Banking Association. The Banco de Portugal, Portugal's central bank, also acts as the country's banking regulatory body. Make sure that the type of account you set up allows you to transfer money, top up your account, and pay your bills, taxes, and social security obligations.
The Best Banks in Portugal
Some of Portugal's largest private banks are:
International banks
Banks from China, Brazil, Angola, and other countries have branches in Portugal. You might be allowed to use your local bank in Portugal if you are a resident or citizen of any of these countries. A few of the best banks in Portugal for foreigners include:
Online banks
Most banks offer online banking, which gives you around-the-clock access to your account. This allows you to plan payments and carry out other transactions anytime. Some banks even allow you to arrange loans online.
You can open a bank account in Portugal online if you are a non-resident with a NIF. In this situation, you must have a video conference with the bank after submitting your documentation.
The banks listed below have excellent online services, making opening an account and carrying out transactions online simple:
You can use banks or fintech products like N26, Revolut, or Transferwise if you're only going to be in Portugal for a short time.
Investment banks
Banco Carregosa, Banco Invest, BiG (Banco de Investimento Global), and Banco Financial can be good options for investors in Portugal.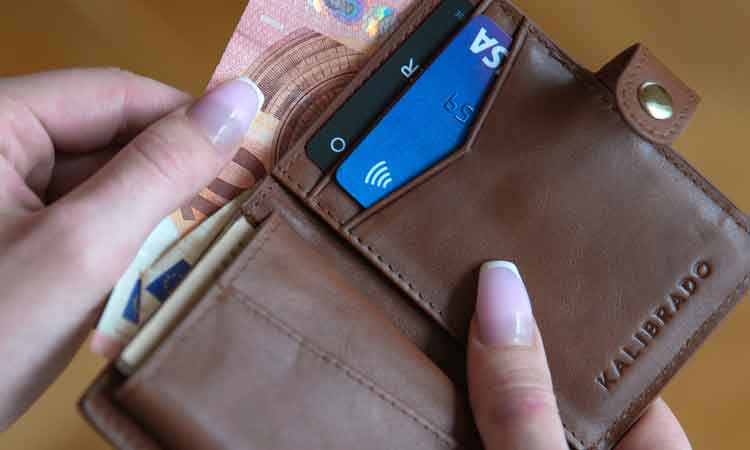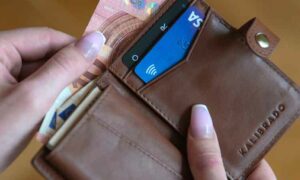 Important Information About Banking in Portugal
International money transfers in Portugal
Portuguese banks charge a fee when sending money abroad. To learn more about the costs, speak with your bank. In general, there is no restriction on the transfer size.
However, if a transfer is for more than €50,000, the Portuguese central bank — Banco de Portugal — must be informed. Money transfers can take three to five working days; however, if you need to send money quickly and at a lower cost, you can use the following options: CurrencyFair, Remitly, and Moneycorp.
Portuguese bank opening hours
Generally, banks in Portugal are open to the public between 08:30 and 15:00. Some banks are open on Saturday mornings. Bank branches located in shopping malls may be open later.
Bank fees
The majority of banks in Portugal charge a monthly maintenance fee to their customers. Typically, a Portuguese bank account costs €5 – €7 per month and €60 per year. Charges on credit cards and overdrafts also apply, and the amount varies depending on the card type, bank, and other factors.
Different fees apply for mortgages and loans and many banks use annual interest rates. Bank fees for international transfers range from less than €15 for amounts under €50,000 to more than €30 for a more significant amount.
How much does it cost to open a bank account in Portugal?
Portuguese banks typically charge their clients a monthly fee for keeping an account. This fee is usually between €5 to €7, amounting to around €60 annually.
What to do if you are refused a bank account
Any Portuguese bank can reject your application if you don't meet the requirements or if you don't provide the necessary documents. If you disagree with this decision, you should either speak with the bank's complaint department or file a complaint with Banco de Portugal.
Closing or changing bank accounts
If you want to close open bank accounts or change banks in Portugal, you must write to your bank or visit the branch to ask about doing so. Although every bank has its own procedures, you must often complete and sign a brief form. Bring your ID with you whenever you visit a branch.
Find out if your bank offers a transfer service so you can move your accounts to a different bank. This service is provided by several banks, which handle the transfer of direct debits and standing orders.
If you have to arrange things yourself, try to open a new account first to avoid having no account for an extended period.
Ensure these steps are followed when closing a bank account in Portugal:
Get written confirmation that the account has been closed so that you don't incur any more fees. Be sure that there are no penalties for closing the account earlier than the specified period. This usually only applies to specific savings accounts.
Let your employer and anyone else receiving regular payments know that you've stopped using the account and that there are no pending withdrawals.
Don't forget to transfer standing orders and direct debits to another account.
What to do when your card is lost or stolen
If your card has been stolen, you need to call the police right away. If you have lost it, speak with your Portuguese bank or credit card company. Call +351 21416 9314 if you use a Multibanco card.
Getting a NIF in Portugal
To open a bank account in Portugal, you must first obtain a NIF (Número de Identificação Fiscal). Beyond just opening a bank account, a NIF number is essential in many other situations, including setting up utilities, getting a phone number, and signing contracts.
A NIF is, fortunately, relatively easy to obtain. You need to visit Finanças, Portugal's tax and customs authority. Alternatively, you can apply for a NIF online through an online service such as GetNifPortugal. If you're a non-EU/EEA/Swiss national, you must appoint a fiscal representative in order to get a NIF. Read our post. Getting a NIF in Portugal for a more comprehensive guide on getting a NIF.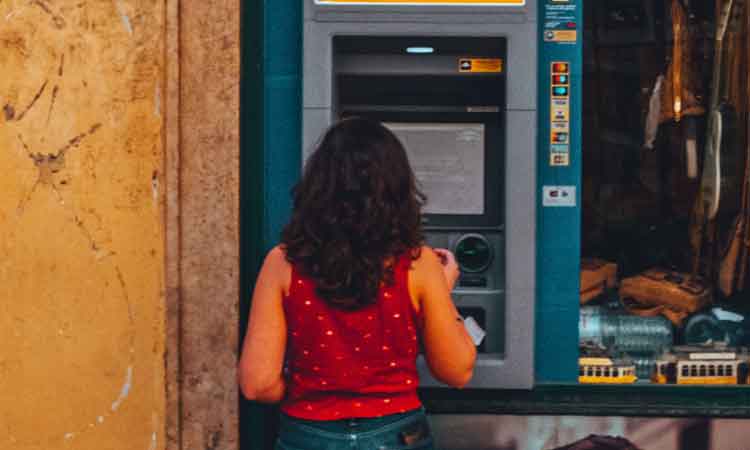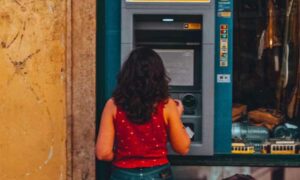 The tax system in Portugal
To be considered a tax resident, you must spend at least 183 days a year in Portugal. If you're a foreign resident, spend at least 183 days a year in Portugal, and have not been a tax resident of Portugal in the previous five years, you can qualify for a special tax regime called the Non-Habitual Residency (NHR) program. The Non-Habitual Residency program offers generous tax exemptions and flat rates on income tax and foreign-sourced pension income.
Read more about the NHR program here: A Guide to Non-Habitual Tax Residency (NHR Portugal 2023).
The taxes you're most likely to pay as a Portuguese resident are:
Value Added Tax (VAT)
Capital Gains Tax (CGT)
Portuguese Corporate Income Tax (IRC)
Personal income tax (IRS)
Social security contributions
Stamp Duty
The following articles can help you gain a deeper understanding of the Portuguese tax system:
SEPA members
The European Union has launched a project to integrate payments called SEPA (Single Euro Payments Area). It makes Euro bank transfers easier. There are usually no fees and local transfers between EU countries are quick.
Maintenance and transaction costs
The costs charged by Portuguese banks are often relatively reasonable, depending on your preferred bank. There are still certain banks in Portugal that don't charge for debit cards or maintenance. Among them are Activobank and Banco CTT.
Standard transactions like ATM withdrawals and Euro transfers are fee-free or have low fees within the Eurozone.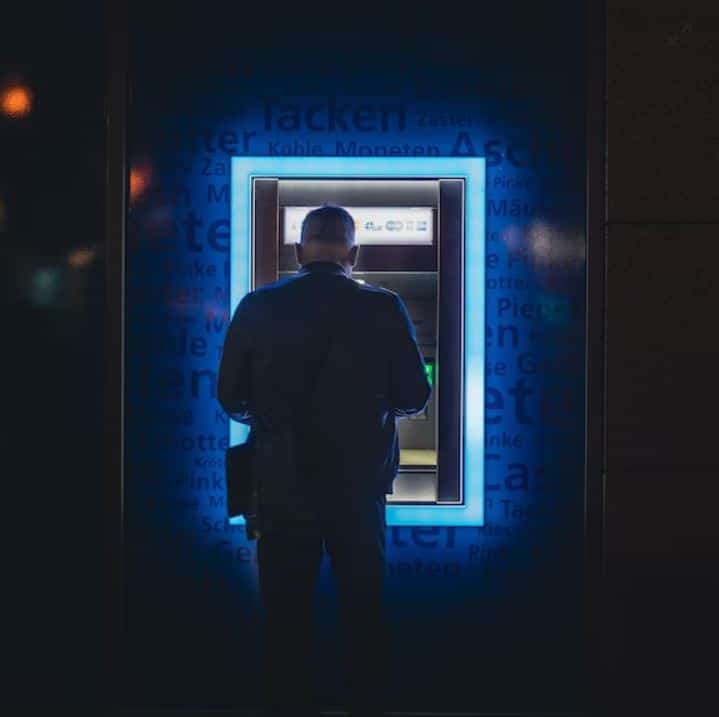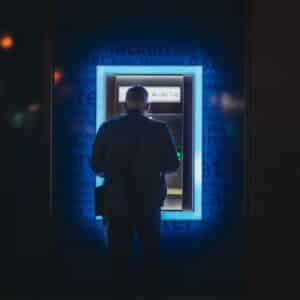 Bank Accounts for Portugal Golden Visa Holders
You must open a bank account in Portugal before you can apply for a Golden Visa. You can only open a bank account once you have your NIF number in Portugal. It's a good idea to work with the bank and branch that your law firm or immigration advisor recommends. They often have solid relationships with one or more certain banks, which can save you time and hassle throughout the procedure.
Note that if you plan on applying for Portugal's Golden Visa program, we recommend you apply immediately as the Portuguese government has announced that the Golden Visa is ending.
GetNIFPortugal: Who We Are and What We Do
GetNIFPortugal is your one-stop shop for getting set up in Portugal. With years of experience in the market, we've simplified the process and established an easy way for expats to open a bank account in Portugal and get their NIF — two necessary steps in moving to Portugal.
Our goal is to make getting a NIF and opening a bank account simple, allowing you to organize these documents conveniently from home. If you have any questions or need help getting a NIF or opening a bank account in Portugal, feel free to contact GetNIFPortugal.
Frequently Asked Questions about Opening a Bank Account in Portugal
Which bank is best in Portugal?
The country is home to prestigious banks with various levels of expertise. Determining the best bank depends on the needs of the client.
What are some of the international banks in Portugal?
Portugal is home to some foreign banks, including the German Deutsche Bank, the French Oney Bank, the French BNP Paribas, the US Citibank, and the Spanish Bankinter and Wizink. These banks offer financial services to Portuguese businesses and citizens. This can make Portugal international money transfers easier.
How long does it take to open a bank account in Portugal?
Your account will be open and active on either the same day or within two business days after you complete an application, which could take minutes.
Receiving all the necessary paperwork can take up to 10 business days. So, if you're in a rush, make sure that you have all the required documents before applying.
Which bank opens an account for foreigners?
Non-residents are allowed to open bank accounts in Portugal, but they must first obtain a NIF in Portugal before visiting a branch and opening a bank account.
You can open an account with online banks like N26 or Revolut. Some online banks permit residents and non-residents to open accounts with a power of attorney from the client, but the clients must submit the required paperwork, and an attorney must be present.
Can I open a bank account in Portugal without a NIF?
To open a bank account in Portugal, you must obtain a NIF. You can get a NIF through a tax representative in Portugal, such as a financial advisor or lawyer, who can apply for it on your behalf.
Obtaining a NIF through a representative is a straightforward process. Once you have your NIF, you're free to open a bank account in Portugal.
What do you need to open a Portuguese bank account?
Please collect the following papers: a valid form of identification with a photo (such as a passport), evidence of your address (such as a utility bill), proof of employment (such as a pay slip or work contract), and your NIF number. If you're opening a bank account as a non-resident, remember to bring proof of your foreign address.
How much money do you need to open a bank account in Portugal?
To open a Portuguese bank account, the amount of money required as an initial deposit can vary depending on the bank and the type of account you wish to open. In most cases, for a basic personal account, you may not need a large sum of money. Some banks may allow you to open an account with as little as €50 or even less, making it accessible for non-residents and foreigners looking to manage their finances in Portugal easily.
Which US banks have branches in Portugal?
There are no US banks with physical branches in Portugal. However, some international banks may have a presence in the country, and they can offer services to non-residents and foreigners. These international banks facilitate transactions seamlessly. Some of the best international banks with branches in Portugal include Chase, Citibank, and Bank of New York.
Do I need a Portuguese bank account for a D7 Visa?
While having a Portuguese bank account is not an explicit requirement for obtaining the D7 Visa, it is highly recommended for non-residents and foreigners. The D7 Visa is a type of long-term visa that allows individuals to live in Portugal if they have a passive income. To apply for the D7 Visa, you may need to prove that you have sufficient financial means to support yourself during your stay in Portugal. Having a local bank account with the necessary funds can simplify this process and demonstrate your financial stability to the authorities, making it a prudent step to take.
---