Back to Blog
NIF
Home Insurance in Portugal: All You Need to Know to Choose the Best for You
Updated: September 18, 2023 | Thiago Marinho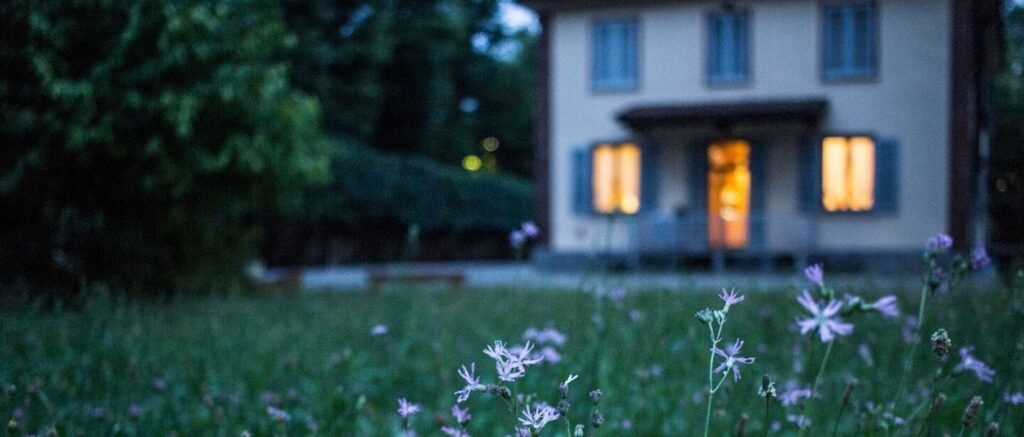 When buying real estate in Portugal, be it for yourself or as an investment you rent out, getting the right insurance for your property is essential. In our comprehensive article about home insurance in Portugal, we'll cover everything you need to know about home insurance, multi-risk insurance, and other covers you may need to consider.
We'll give you guidance on the best insurance providers in Portugal and a step-by-step guide on how to choose the right insurance products for you, whether it's for your primary or secondary residence.
What is the purpose of home insurance in Portugal?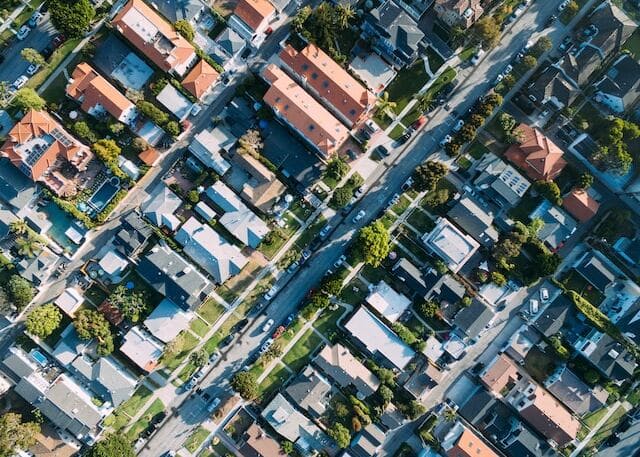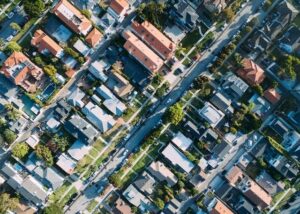 Home insurance in Portugal serves to protect homeowners from financial losses caused by various risks. An insurance premium is based on factors like property value and location, with primary and secondary residences both eligible.
Home insurance can cover repair costs, legal expenses, and contents replacement in case of theft or damage. Different insurance policies are available, such as building insurance that covers the structure and house insurance that includes contents.
Investing in home insurance is advisable to safeguard against unexpected costs, ensuring peace of mind for property owners in Portugal.
Home Insurance Portugal: How to Choose the Right Cover for You
In the next section, we give you an insight into the types of home insurance you may want to consider. Most insurance companies or insurance brokers will combine these for you under multi-risk home insurance.
Theft or burglary
Theft and burglary insurance in Portugal provides homeowners with financial protection against the loss of valuables and damages caused by theft or break-ins. This type of insurance covers stolen possessions, property damage, and related expenses.
It offers reassurance to property owners, helping them recover the financial losses incurred due to criminal activities. Having theft and burglary insurance is a prudent choice for residents in Portugal to secure their belongings and enhance their peace of mind.
Contents insurance
Contents and equipment insurance in Portugal provides crucial coverage for personal belongings and valuable items within a property. This insurance safeguards against potential losses due to theft, damage, or other unforeseen events. It ensures that residents can protect their possessions and receive compensation in case of unexpected incidents.
Floods, storms, and earthquakes
Insurance for floods, storms, and earthquakes in Portugal offers vital coverage against natural disasters' potential havoc. This insurance safeguards homeowners from property damage, repair costs, and associated expenses resulting from such calamities.
Given Portugal's vulnerability to these events, having comprehensive coverage is crucial to mitigate financial burdens and ensure a swift recovery process. This type of insurance provides valuable peace of mind for residents, allowing them to navigate the unpredictable nature of these natural occurrences with greater security.
Water damage
Insurance for water damage in Portugal offers vital protection against the financial consequences of water-related incidents, such as leaks, floods, or plumbing issues. This coverage assists homeowners in covering repair costs, property damage, cosmetic damage, and potential restoration expenses caused by water-related accidents, providing essential peace of mind.
Fire insurance
Mandatory fire insurance in Portugal is a critical safeguard against unforeseen disasters like fire, lightning, or explosions. This type of insurance ensures that property owners are financially protected in case of such catastrophic events.
It covers repair costs, property damage, and potential liabilities arising from fires, providing essential support for homeowners to rebuild and recover. Adhering to this requirement offers both legal compliance and peace of mind in the face of these potential threats.
Electrical hazards
Electrical hazard insurance in Portugal provides essential coverage against potential damages and accidents caused by electrical faults. This type of insurance safeguards homeowners from financial losses, offering support for repairs, replacements, and other related expenses resulting from electrical incidents.
Holiday home insurance
Holiday home insurance provides specialized coverage for properties used as vacation residences. This insurance safeguards against various risks, including theft, damage, and liability.
It ensures that property owners can enjoy their time away with peace of mind, knowing their investment is protected.
This type of insurance offers tailored coverage that considers the unique needs and usage patterns of holiday homes, providing comprehensive financial support in case of unexpected events.
Civil liability insurance
Especially if you're renting out your home or part of your house for extra rental income, getting civil liability insurance is recommended. This type of insurance offers essential coverage for individuals and businesses against financial losses resulting from legal claims for damages or injuries caused to third parties due to negligence. 
This insurance provides peace of mind by covering legal expenses and compensation payments, ensuring protection in case of unforeseen incidents.
Public liability insurance
Public liability insurance, also known as third-party liability insurance, shields businesses and individuals from financial repercussions arising from injuries or property damage to third parties caused by their actions or premises. This coverage addresses legal costs and compensation claims, offering vital support in cases where liability extends to external parties.
Business interruption insurance
This insurance provides crucial coverage for companies facing unexpected disruptions. It compensates for financial losses resulting from events like fires, natural disasters, or other incidents that temporarily halt business operations. This insurance helps maintain financial stability during challenging times, ensuring a smoother recovery and continuity of business activities.
Is it mandatory to have home insurance in Portugal?
It is not mandatory by law to have home insurance in Portugal. However, certain types of insurance, such as fire insurance, are required as a minimum. Having comprehensive home insurance is highly recommended to protect against various risks and unforeseen events, providing financial security for homeowners.
What's more, you will need a minimum level of property insurance in Portugal, especially if you take out a mortgage or get a bank loan against your property.
Home Insurance in Portugal: How to Choose Insurance Online
Choosing home insurance in Portugal online involves several key steps.
Research various insurance providers and compare coverage options, premiums, and deductibles.
Consider your property's location, value, and specific needs. Read customer reviews and policy terms carefully.
Utilize online tools for quotes and customization.
Select a reputable insurer offering comprehensive coverage that aligns with your requirements and budget.
Portugal's Biggest Insurance Companies – An Overview
Although the best insurance companies are not necessarily the biggest ones, Portugal's biggest insurance companies are well-established and can help you from basic coverage to full legal protection, no matter the value or size of your property.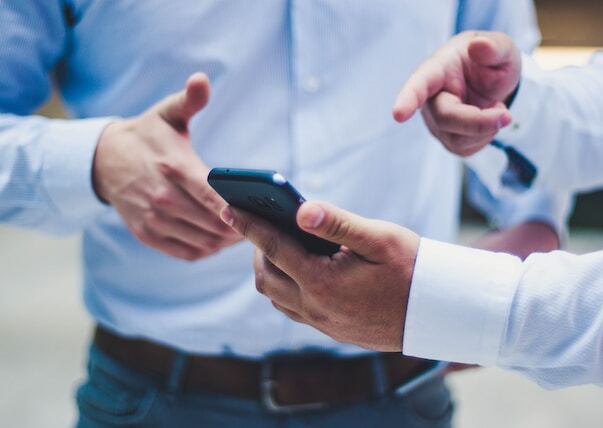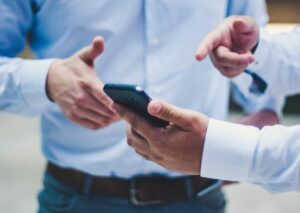 Below is a list of Portugal's biggest insurance companies:
How to Choose the Right Insurance Company in Portugal
Different insurance companies offer different policies depending on your need for coverage. In some instances, especially if your needs for insurance are complex, you may want to enlist the help of an insurance broker. They can help you with all your insurance needs, including private, paid health insurance (if you're not eligible for public health insurance or want to cover yourself and your loved ones for every eventuality).
Be mindful though, that public health insurance covers almost all kinds of primary medical procedures, so private insurance may not be required.
If you're going it alone and are choosing your home insurance online, consider the following six steps:
1. Be clear on which home insurance cover you need
Make sure you know exactly what you need to be covered for. Some options may not be necessary for you, whereas you may need to opt in for others. For example, your house may historically be prone to flooding, or there have been earthquakes in the area, so make sure you get insured for the likelihood of those events happening.
2. Be clear on your budget for home insurance
Knowing your financial limits before you buy insurance is important and can make your search easier. It can help you narrow down providers and exclude those that go over your budget.
3. Compare existing offers on the market
Use your time to explore the multitude of home insurance options accessible online. Most websites let you compare insurances, which can be really helpful in making a final decision.
4. Review your preferred insurance company
Once you have found your preferred insurance provider, make sure they are established and have good reviews and a good position in the insurance market. The Insurance and Pension Funds Supervisory Authority (Autoridade de Supervisão de Seguros e Fundos de Pensões – ASF) regulates insurance companies in Portugal, so if in doubt, you may want to contact them.
5. Decide on insurance bundles
You may want to take out multiple insurances, so contact your provider for insurance bundles. For example, you may want to get coverage for home insurance, life insurance, and unemployment insurance. If you get insurance bundles, you may be in a position to negotiate a better price with your provider.
In Summary: Home Insurance in Portugal
Getting the right home insurance in Portugal is essential if you want to have peace of mind and be covered for all eventualities. Many insurance companies offer insurance bundles, thereby condensing the monthly or annual cost for insurance that covers all aspects of your home, tailored to your needs.
Frequently Asked Questions about Portugal Home Insurance
Do I need home insurance in Portugal?
Home insurance is not legally necessary; however, you can't take out a bank loan or mortgage if your home is uninsured. To cover your house and home, it's best to take out, at a minimum, basic insurance and, at best, an insurance bundle that covers your house and assets in every eventuality.
How much is home insurance in Portugal?
This depends on the size of your house, its value, location, and the insurance bundle you require. Most people don't just take out property insurance but also get cover for their contents.
Why is second home insurance so expensive?
Second home insurance in Portugal can be pricier due to factors like increased risk of unoccupied property, potential lower security measures, and higher costs associated with managing claims for properties not used as primary residences.
---