Back to Blog
NIF
How to Buy a Car in Portugal: Buying, Importing, and Selling a Car in Portugal
Updated: August 25, 2023 | Thiago Marinho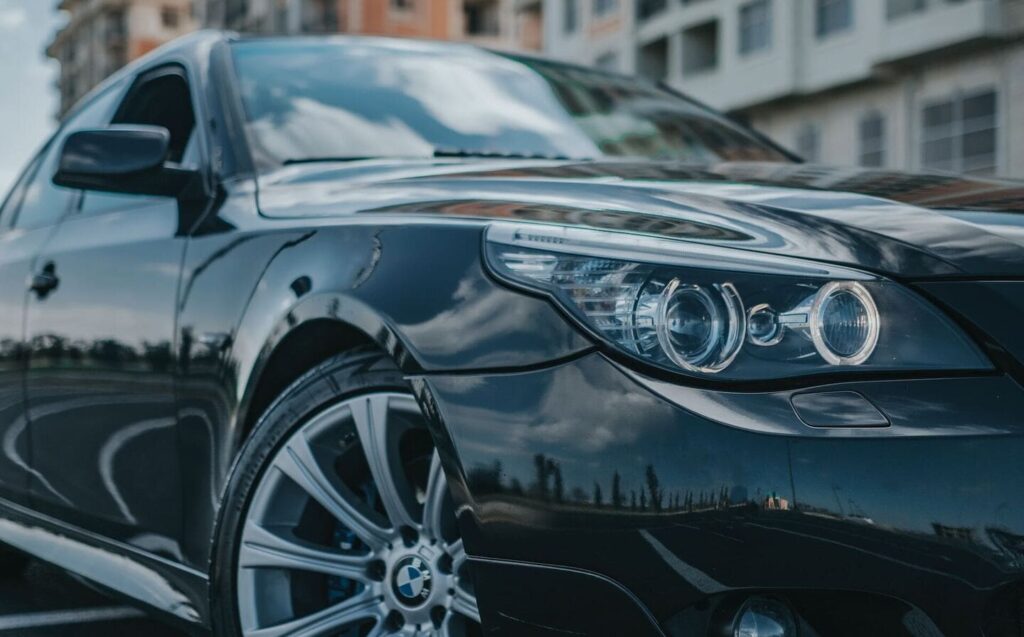 Although Portugal has excellent public transport systems in its major cities, some people will need or prefer their own vehicle in day-to-day life, especially when living in more rural areas of Portugal. Many expats opt to buy a car in Portugal, a process made relatively simple with the correct documentation.
However, it's still useful to have some guidance on the right dealerships and to be aware of potential pitfalls so you avoid being taken advantage of. As a vehicle owner in Portugal, you should also ensure you have the correct vehicle registration and maintenance protocols and hold a valid driver's license.
Buying a Car in Portugal
Buying a car in Portugal as an expat is not difficult, regardless of whether you're opting for a new or used vehicle. Many expats also choose to buy a car after moving to Portugal because it's cheaper than importing a car from a foreign country outside the EU.
You can buy your new vehicle from a dealership or from a private seller, no matter whether it's a second-hand car or a brand-new one. Portugal sells all major car brands, so there is plenty of choice.
Just under a quarter of all vehicles registered in Portugal are electric vehicles, giving expats a more sustainable choice in transport.
Who can buy a car in Portugal?
Before you embark on the journey of purchasing a car in Portugal, it's important to make sure that you're eligible. The process involves navigating certain restrictions you may face as an expat, especially if you have just arrived. To buy a car in Portugal, you need the following:
A confirmation of your residency in Portugal (such as a valid residence card)
A valid identification document, such as your passport
You'll need your Portuguese Tax Identification Number (NIF)
A Portuguese bank account
Your NIF (Número de Identificação Fiscal) is one of the first things you should get when moving to Portugal. You can apply for it by visiting the local tax office (finanças) with a valid identification document, proof of address, and other required paperwork. The NIF is essential for a range of official activities in Portugal, including property transactions, financial matters, employment, and business operations.
The process typically involves filling out a form, providing the necessary documents, and undergoing a straightforward verification procedure. Having a NIF streamlines your interaction with Portuguese authorities, making it an essential step for anyone residing, working, or conducting business in the country.
Because of the importance of getting your NIF quickly and without issues, enlisting an agent to sort this out for you can be helpful. Our team from GetNIF can give you more information.
Once you have your NIF, you should open a bank account for ease of financial transactions in Portugal. This can be done remotely, and our experts from GetNIF can also help you with this.
Buying a New Car in Portugal
Opting for a brand-new car in Portugal carries a higher price tag compared to opting for a second-hand vehicle. However, this choice offers notable advantages, such as heightened reliability and extended vehicle longevity. Furthermore, dealerships in Portugal often handle bureaucratic tasks like registration and frequently extend car insurance deals.
Well-known brands such as Renault, Peugeot, Mercedes-Benz, Citroën, and BMW dominate the market. The popularity of electric and hybrid models is also on the rise, facilitated by Portugal's extensive network of approximately 12,000 charging points nationwide. Leading choices for electric and hybrid cars are Tesla, Toyota Prius, Honda Civic, and Lexus.
When purchasing a new vehicle, you have the option to pay in full or through dealerships in installments, typically involving a fee. Portuguese financial institutions and other credit providers offer car purchase loans; comparing interest rates through your bank is advisable.
Once the sale has been agreed upon, you should get a sales agreement outlining terms, a manufacturer's owner's manual, and an EU Certificate of Conformity to ensure the car's compliance with minimum road safety standards.
Where to Buy a New Car in Portugal
In the following sections, you'll find out more about where you can buy a new car in Portugal.
Car dealerships in Portugal
You can find car dealerships widely spread throughout Portugal, serving as authorized hubs for new vehicle sales. As a result, they typically offer robust assistance during the sales process and post-sale support. Car registration procedures are often managed by dealerships in Portugal, and many have affiliations with repair facilities to address any issues.
Most of the time, Portuguese dealerships are aligned with specific car brands, although some multi-brand options are available. To locate dealerships, websites like StandVirtual or Páginas Amarelas (Portuguese Yellow Pages) prove helpful.
Popular and prominent car brands with dealership networks in Portugal are as follows:
Before buying a new car from a car dealership, you're usually allowed to take it for a test drive to make sure that you're happy with it and can ask any questions you may have.
Buying a new car in Portugal online
The digital automotive marketplace in Portugal, much like elsewhere, has been expanding notably, especially since the onset of the COVID-19 pandemic, with fewer people visiting physical showrooms. The purchasing process online is quite similar to in-person dealership transactions, although you'll need to scan your documents electronically.
Although online car buying is generally swifter and more convenient, it lacks the opportunity for test driving and bargaining for lower prices. Some dealerships might offer discounts for in-person transactions, particularly if you choose to make a cash payment.
Notable platforms for online car sales include:
Dealerships frequently advertise their offerings on these platforms, allowing you to spot your desired car and subsequently visit the showroom for the finalization of the sale and vehicle collection. However, numerous websites also fully facilitate buying cars online if preferred. In some cases, vehicle delivery can even be arranged through specific websites.
Buying a Used Car in Portugal
If you don't want to buy a brand-new car, opting for one of Portugal's many used cars (de segunda mão/usado) is a viable option. There are plenty of ways to buy pre-owned Portuguese cars, with dealerships providing added security. Private sellers, as well as events like car fairs and auctions, are also viable options.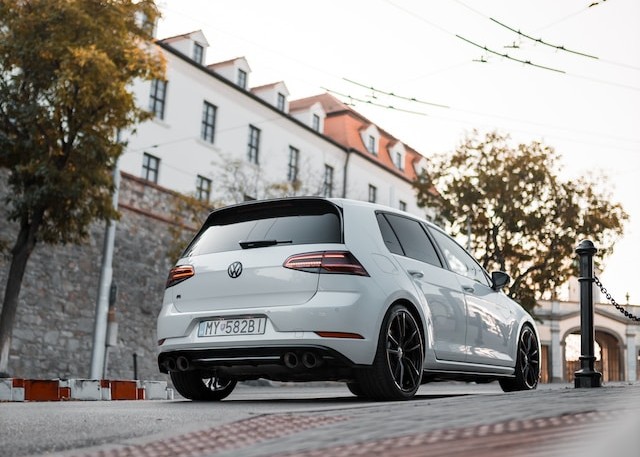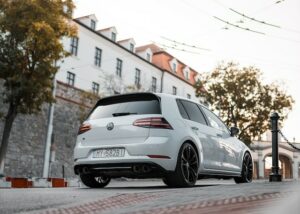 Second-hand dealerships efficiently handle most of the necessary purchase paperwork. If buying privately, ensuring all documentation is in order becomes your responsibility. The previous owner should provide:
The transfer of ownership/registration application form (Requerimento de Registo Automóvel), correctly filled out and signed – this will need to be sent to the car registration office (IMT), and you will need to pay registration tax.
The registration certificate (documento único automóvel).
The IPO (Inspecção Periódica Obrigatória) test certificate for vehicles over four years old, along with the next due IPO inspection details. IPO is equivalent to the MOT in the UK and is part of mandatory periodic inspections.
Sales or purchase contract outlining purchase terms, vehicle specifics, and buyer/seller information.
Document validation and correctness can be verified with the Portuguese Institute of Mobility and Transport (Instituto da Mobilidade e dos Transportes – IMT). Additionally, you can run a Vehicle Identification Number (VIN) check through various online VIN decoder portals to examine accident history, mileage, etc.
Where to Buy a Used Car in Portugal
Those who prefer to buy a used car will find plenty of options in Portugal.
Car dealerships in Portugal
In Portugal, an array of car dealerships offer a selection of both new and pre-owned vehicles. Furthermore, some dealerships exclusively handle second-hand cars, while others specialize in specific categories like vintage or classic automobiles.
In addition, numerous brand dealerships offer a range of options, including new, used, and nearly new cars, making them worth considering if you're interested in a specific recent model and aiming to economize.
Opting for a used car from a dealership has the advantage of mitigating risk in the transaction. Dealers typically offer a minimum one-year warranty for used vehicles. Moreover, they streamline much of the administrative burden, including registration and ensuring the completion of necessary IPO tests.
However, as dealerships provide a comprehensive service package, prices tend to be slightly higher due to the added convenience they offer. To locate local dealerships, platforms like StandVirtual or Páginas Amarelas are valuable resources for your search.
Buying a used car in Portugal online
You won't have any issues finding a used car online in Portugal. Several online platforms feature both pre-owned and new cars and facilitate the search and purchase of used cars in Portugal with a car index on their websites. Among the notable options are:
Buying a car in Portugal from a private owner
Buying a vehicle directly from a private seller in Portugal can lead to cost savings. These sellers might be open to negotiation and could lower the price if you make a cash payment. Nonetheless, opting for installment payments isn't possible in this scenario. Moreover, you won't receive a warranty and will need to handle the registration process independently.
Despite these aspects, private sellers are expected to provide you with essential documentation, including existing registration forms, IPO (Inspeção Periódica Obrigatória) reports, and the next inspection date (if the car is older than four years). Make sure the vehicle owner provides an up-to-date maintenance history of the car so there are no surprises for you down the line.
Additionally, a transfer of ownership form should be provided. It's also advisable to request a purchase agreement that outlines details like the vehicle's age, mileage, maintenance history, and past ownership. Ideally, you should gather this information before finalizing the purchase.
In the event that a seller requests a deposit for the car, it's crucial to utilize an escrow account or another third-party intermediary service. This approach safeguards both the buyer and the seller throughout the financial transaction.
Numerous private sellers can be found on the aforementioned used car websites. Additionally, alternative methods to locate them include:
Classified advertisements in local and national newspapers
Auto magazines such as Turbo or Carros
Membership platforms like ACP
Community noticeboards or shop windows in your local area
Community forums or social networks (such as Facebook marketplace)
Used car fairs and auctions, typically promoted in magazines and newspapers
Car Registration and Other Paperwork in Portugal
Every vehicle in Portugal, regardless of whether it's new, used, or imported, must be officially registered with the IMT (Instituto da Mobilidade e dos Transportes). Neglecting to complete this registration could lead to authorities confiscating the vehicle. If you make a purchase through a dealership, they typically handle the registration process on your behalf.
Otherwise, you must ensure that your vehicle is registered within 60 days of purchase. To do this, you'll need to contact the Institute of Registries and Notaries (Instituto dos Registos e do Notariado – IRN).
The registration procedure can be done online, at an IRN vehicle registry office, or at a citizen's shop (Lojas do Cidadão) within Portugal. When you embark on this process, make sure to bring along the following documentation (or send electronic copies if registering online):
Your identification document, such as your passport
Your NIF number (Número de Identificação Fiscal), which is your tax identification number
Proof of your residence in Portugal, such as a residence permit or evidence of your address
A completed and signed registration form or a transfer of ownership form if the vehicle is used (Requerimento de Registo Automóvel)
An EU certificate of conformity or an equivalent safety certificate, especially if the vehicle originates from a non-EU country
An IPO (Inspeção Periódica Obrigatória) vehicle inspection certificate if the car is older than four years. If an IPO inspection is necessary, you can locate a list of authorized inspection centers here.
Once you have registered and paid the applicable fee, you will get your registration certificate, also known as the Documento Único Automóvel (DUA). This certificate remains valid until you decide to sell the car or opt to deregister it. It's important to keep your DUA inside your vehicle at all times, alongside your motor insurance certificate.
In contrast to certain other European nations, there's no requirement to alter your license plates when relocating within different regions of Portugal. For further information, including up-to-date revisions on regulations regarding vehicle registration in Portugal, you can refer to the official government online portal.
Driving Licence
Depending on where your own driver's license is issued and your license's country, there may be different rules that apply. Regardless of your driving skills and when your license was issued, you'll need to check carefully the regulations and traffic laws in Portugal.
Foreign driver's license
The driver's license issued in Portugal is a European driver's license, and thereby EU/ EEA citizens can either keep their licenses or exchange them for a Portuguese one.
Non-EU/ EEA citizens might need to take a theoretical and practical driver's test. Regulations can change, so it's advisable to check with the Portuguese traffic authorities or the embassy for the most accurate and up-to-date information. Temporary residents might use an international driving permit alongside their original license, but this usually has limited validity.
Portuguese driver's license
A Portuguese license is required for legal driving in Portugal. EU/EEA citizens can exchange licenses, while others may need to do a driving test. Stay updated on regulations through authorities or embassies. Always carry the license while driving and follow Portuguese road rules.
A Portuguese driving license is typically issued once an individual successfully completes the necessary driving tests and fulfills the requirements set by Portuguese traffic authorities. This includes passing both theoretical and practical exams, meeting age criteria (at least 18 years of age), and providing required documentation.
The Portuguese drive on the right-hand side of the road, so bear this in mind if you come from the UK or Australia. Old narrow Portuguese streets may also require some getting used to, so be mindful when you start driving in Portugal as an expat, especially when driving in a large Portuguese city such as Lisbon.
Car Costs in Portugal
Apart from the initial vehicle purchase expenses, there are several additional costs to consider when acquiring a car in Portugal:
Registration fee: When you get your car registered, this is normally between €55 and €65. If you register online, you can save some money. Make sure you register your car within 60 days of buying it.
Taxes: For new or imported cars, a one-time vehicle tax (Imposto Sobre Veículos – ISV) is required. An annual circulation tax (Imposto Único de Circulação – IUC) renews license plates and permits road usage. Both depend on vehicle type and CO2 emissions.
Car insurance: You shouldn't drive a motorized vehicle in Portugal without mandatory liability insurance. Minimum third-party insurance is essential and is based on car value, insurance type, and the driver's risk profile. You'll find that many car dealers have links with providers that sell insurance.
Maintenance: A €30 IPO inspection is obligatory for cars aged four years, repeated every two years for 4-8-year-old vehicles, and annually thereafter.
Fuel costs: Those vary and have seen increases in line with the rest of the world. Note that generally, in mainland Europe, diesel fuel is cheaper than petrol/ gasoline. Current average prices per liter for fuel can be found here.
Toll roads: Motorway tolls must be paid, potentially up to nearly €25 on some routes. Pre-paid subscriptions from providers like Via Verde begin at just over €5 annually.
In addition, you should budget for general upkeep, parking fees as well as auto club membership (if applicable).
Importing a Car to Portugal
Of course, purchasing a car in Portugal isn't your sole option. If you're from the EU and are bringing your car to Portugal, you can drive it with its third-country license plate for up to six months, as long as it's fully insured.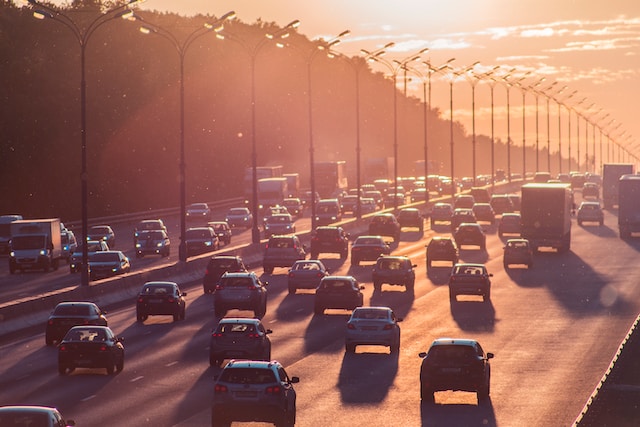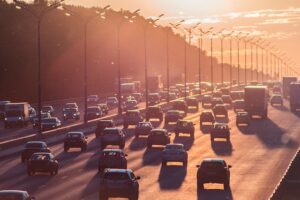 Another route is importing cars from another country. Yet, this process can prove time-intensive and involve a lot of paperwork. Moreover, while less expensive than buying a new car, you'll face vehicle import taxes and registration fees for most imported vehicles. Additionally, shipping costs can exceed €1,000, depending on where you and your vehicle are from.
However, if importing your car is your preference, then it's best to liaise with the Portuguese Tax and Customs Authority (Autoridade Tributária e Aduaneira). The specifics (including costs) depend on your country of origin. The comprehensive expenses include:
Vehicle import tax (ISV), typically capped at 10 percent
VAT, currently set at 23 percent
However, if you import from an EU/EEA country, ISV might not apply. Furthermore, you're only liable for VAT if the car is brand new or has been owned for under six months, and you should get reimbursed if you've already paid VAT in another member state.
To import your car to Portugal, you'll need the following documents:
Valid ID (such as your passport)
Evidence of vehicle ownership (for example, your current registration documents)
EU Certificate of Conformity or an equivalent road standard certification
Vehicle Inspection Certificate (if the car is older than four years) and consent for the subsequent IPO examination in Portugal
Vehicle Customs Certificate (Declaração Aduaneira de Veículo – DAV)
Completed IMT form
A lot of these importation documents can be processed online by opening an account with the Portuguese authorities.
What's more, imported vehicles must be registered within 60 days of arrival. Nevertheless, EU/EEA residents can temporarily bring their vehicles to Portugal for up to six months within a 12-month span, provided they remain registered in another EU member state.
Selling a Car in Portugal
In Portugal, you have various avenues to sell your car, such as dealerships, online platforms, car fairs, auctions, or through private transactions. Popular websites for advertising used cars are:
Generally, selling through dealers, websites, or car events involves fees, either a fixed amount or a percentage of the sale price. However, a private sale might require more effort to handle the necessary paperwork.
When selling a vehicle in Portugal, you must provide:
Transfer of ownership form (Requerimento de Registo Automóvel)
Current registration certificate (documento único automóvel)
IPO (Inspecção Periódica Obrigatória) test certificate for vehicles over four years old, along with upcoming IPO inspection details
In addition, it's wise to create a sales contract or purchase agreement to safeguard both the buyer's and seller's rights. Dealerships usually offer standard templates if used.
Equipment Your Car Needs to Have in Portugal
As is the case in many other European countries, there is certain equipment your car is expected to have in Portugal:
Your vehicle registration certificate
Your motor insurance certificate
Your driver's license
A warning triangle that has to be put behind your car in case of an accident
A minimum of one hi-vis safety vest
Useful Resources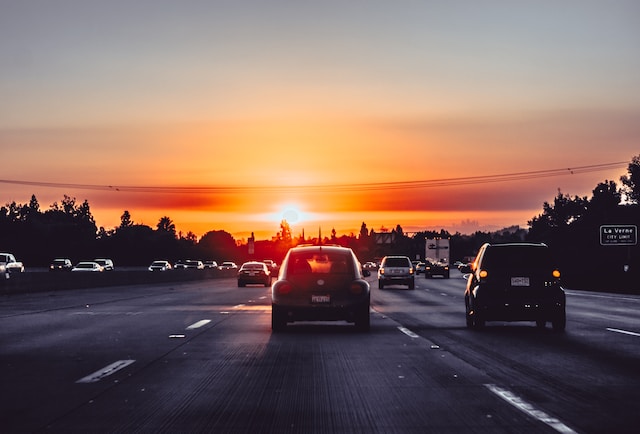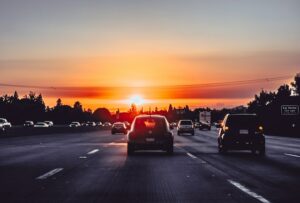 More resources regarding buying a vehicle in Portugal, including Portuguese regulations, can be found here:
Institute for Mobility and Transport (Instituto da Mobilidade e dos Transportes – IMT), the
Portuguese government agency responsible for transport
e-Portugal – government online Portal with information on a variety of topics, including vehicles and transportation, including taxing vehicles
Automobile Club of Portugal (Automóvel Clube de Portugal – ACP) – a membership club for drivers in Portugal
ACAP – main representative body for the Portuguese automotive sector
In Summary
Buying a car in Portugal is relatively straightforward with the right documentation and by following governmental procedures. You may also find the following articles of interest:
Frequently Asked Questions about Buying a Car in Portugal
Can you buy a car in Portugal as a non-resident?
Yes, you can, but you'll need the following documents: proof of a Portuguese address where you live, your NIF number, and a valid form of ID.
What do you need to buy a car in Portugal?
To buy a car or vehicle in Portugal, you generally need valid identification, proof of address, and a tax identification number (NIF). Non-EU residents may have additional requirements. Research specific regulations and consult dealerships or authorities for accurate information.
How expensive is it to buy a car in Portugal?
This depends on the type of vehicle you require. A brand-new car will be more expensive than a similar car that is pre-owned. You should also consider additional costs such as taxes, insurance, and registration fees. Generally speaking, many cars cost a little less than in other European countries.
What is the best car to buy in Portugal?
This depends on individual preferences, needs, and budgets. Compact cars like Renault Clio, Peugeot 208, or Volkswagen Golf are popular due to their fuel efficiency and versatility for city driving and longer trips.
Can I bring my car from the US to Portugal?
Yes, you can. Be mindful that there are costs associated with it, such as the actual transport costs, as well as taxes and registration fees.
How much is car tax in Portugal?
Car tax in Portugal varies based on factors like vehicle type, vehicle's registration year, emissions, and value. It includes Imposto Sobre Veículos (ISV) for new and imported cars and Imposto Único de Circulação (IUC), which is an annual tax levied on the ownership of a vehicle paid until the registration is canceled.
How much is car import tax in Portugal?
Car import tax in Portugal, known as Imposto Sobre Veículos (ISV), depends on factors like the vehicle's type, value, and emissions. The specific amount varies.
---